ProctorExam provides three types of integration with external test distribution platforms.
The location of the test questions is defined in Step 5 of the article - How to create an exam.
In the 'Instructions for students', you can decide to insert a clickable URL by simply clicking the 'Insert/edit link' button.

Paste the URL that you'd like to integrate and then click on 'OK'. The inserted link will be available for candidates as a newly opened tab within their browser.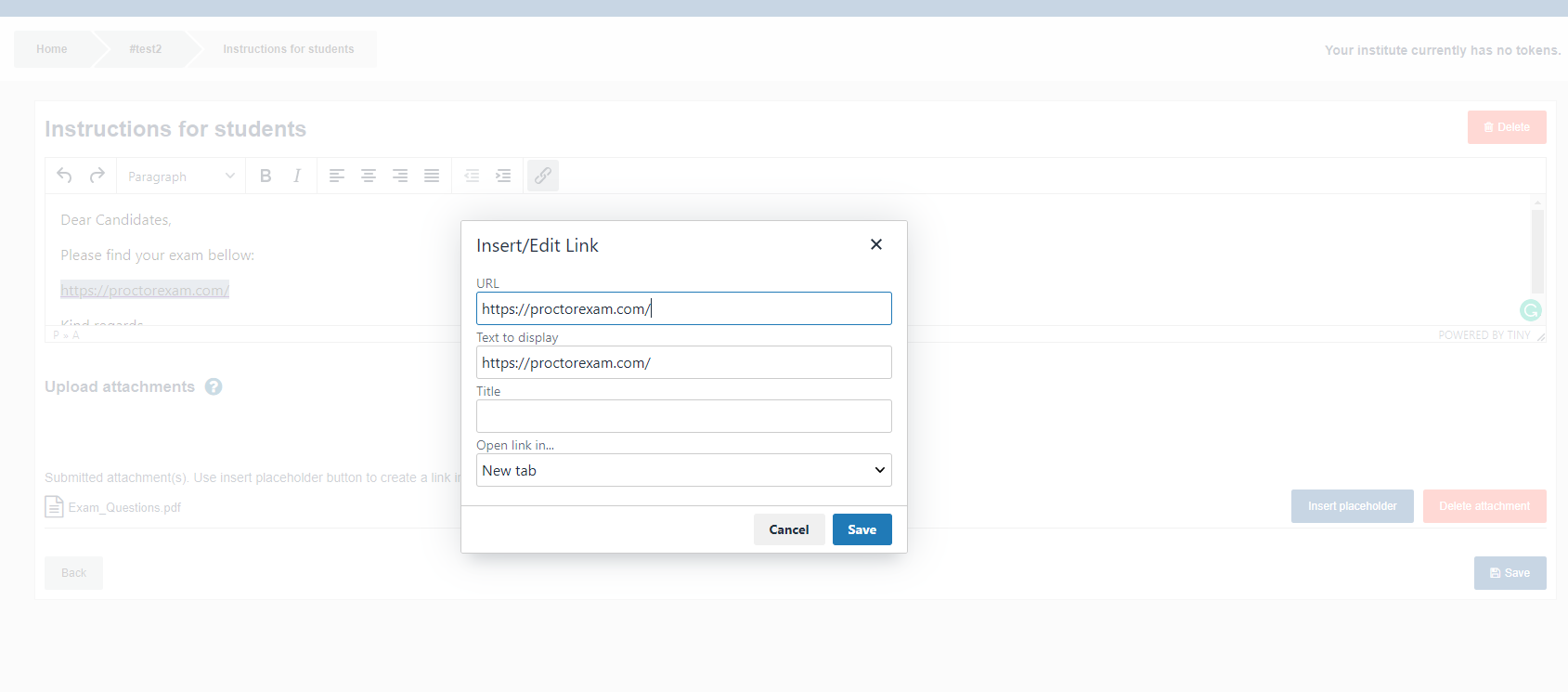 An iFramable link can be created by clicking the 'Insert/edit link' button.

Paste the URL that you want to integrate and click on the Target field to open the dropdown menu.
Select 'IFrame' from the 'Target' section and click on 'OK' to save your input.

By choosing this option, the content of this external URL will load within the ProctorExam test environment for a more integrated experience for the candidates.

Using LTI link is the most secure way to launch an exam from an external test site. The LTI link will behave as an iFrameable link, meaning that the candidates will not require to navigate between multiple open tabs in their browser.

To use a LTI link, you will first require to link ProctorExam and the relevant test distribution platform.

LTI configuration is available in the 'External platform' section of ProctorExam settings.

Once set up, a new field 'LTI Connection' will be available in Step 5 of the test creation procedure.

Click on the 'LTI Connection' button and select the relevant platform as the target to the assessment environment.