The Reviewer panel is only accessible for users with a 'reviewer' role.
Step 1
Log in to your environment and open the Reviewer panel on ProctorExam portal.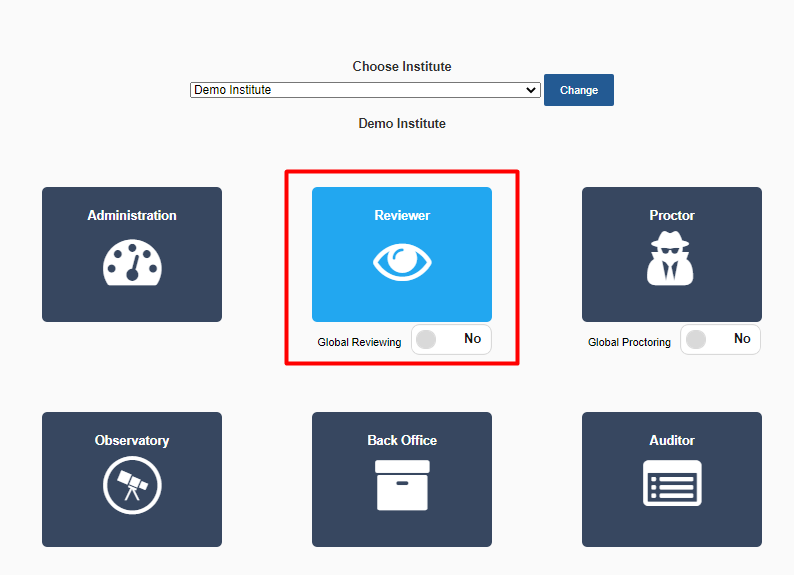 Step 2
Check the instructions related to authorised external material and browsing activity (Visited Pages) during the test on the right side of the panel.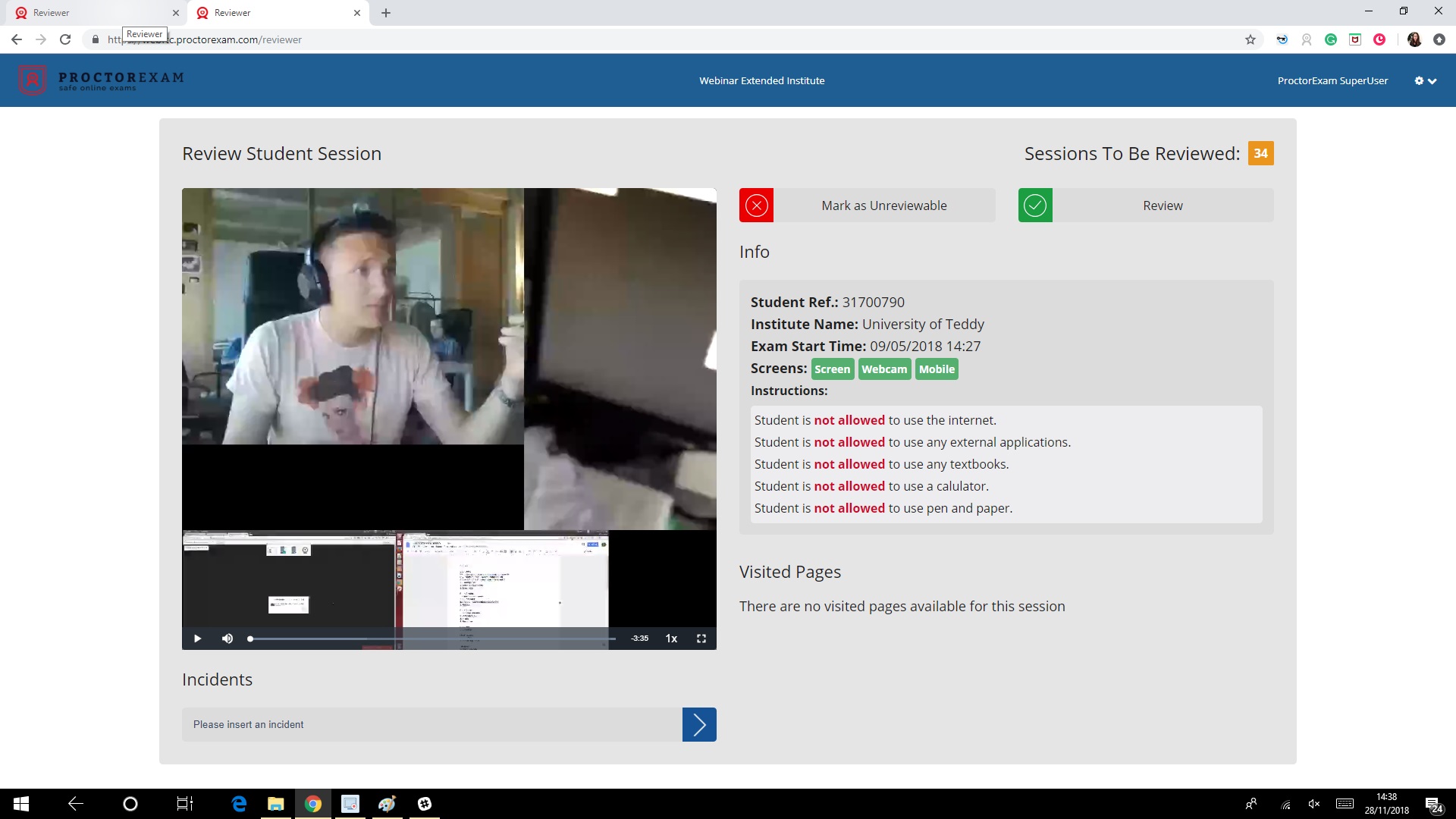 Step 3
Review the recorded video streams, place time-stamped incidents as needed.

It will provide the test organizer with details and specific sections that have been flagged as suspicious. During the review, streams can be replayed at a normal pace, fast-forwarded 2x, 4x, 6x, or 8x. Streams can also be displayed full-screen for more scrutiny.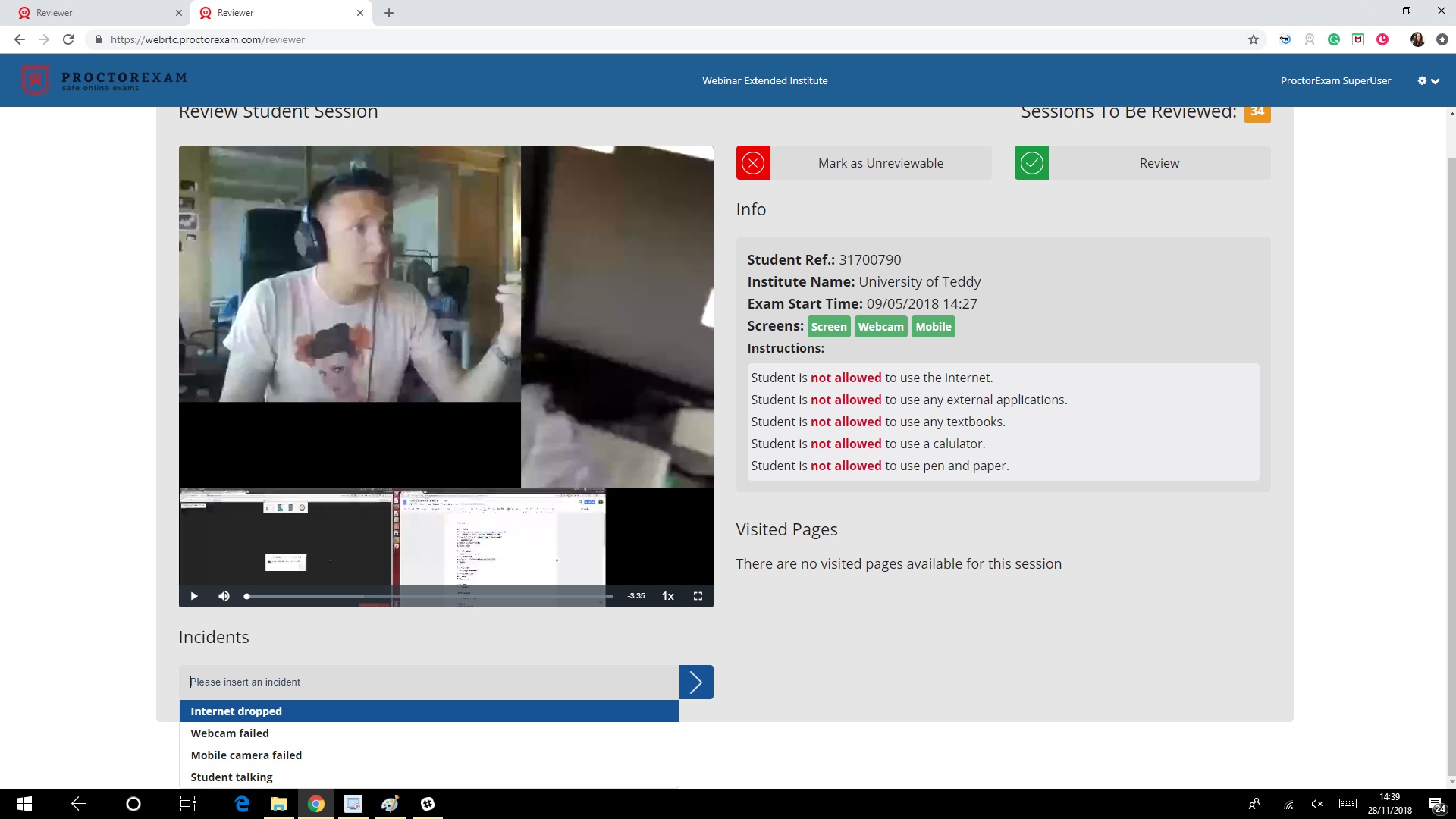 Step 4
After viewing the video, click on the Review button and choose the relevant color to sum up the session:

● Green indicates that no incident happened during the test;
● Yellow signals a slight suspicion during the test but the reviewer can't clearly confirm a fraudulent activity;
● Red indicates that the candidate's session is undoubtedly suspicious: the test taker left the room, talked to a 3rd party, visited websites that were not allowed etc.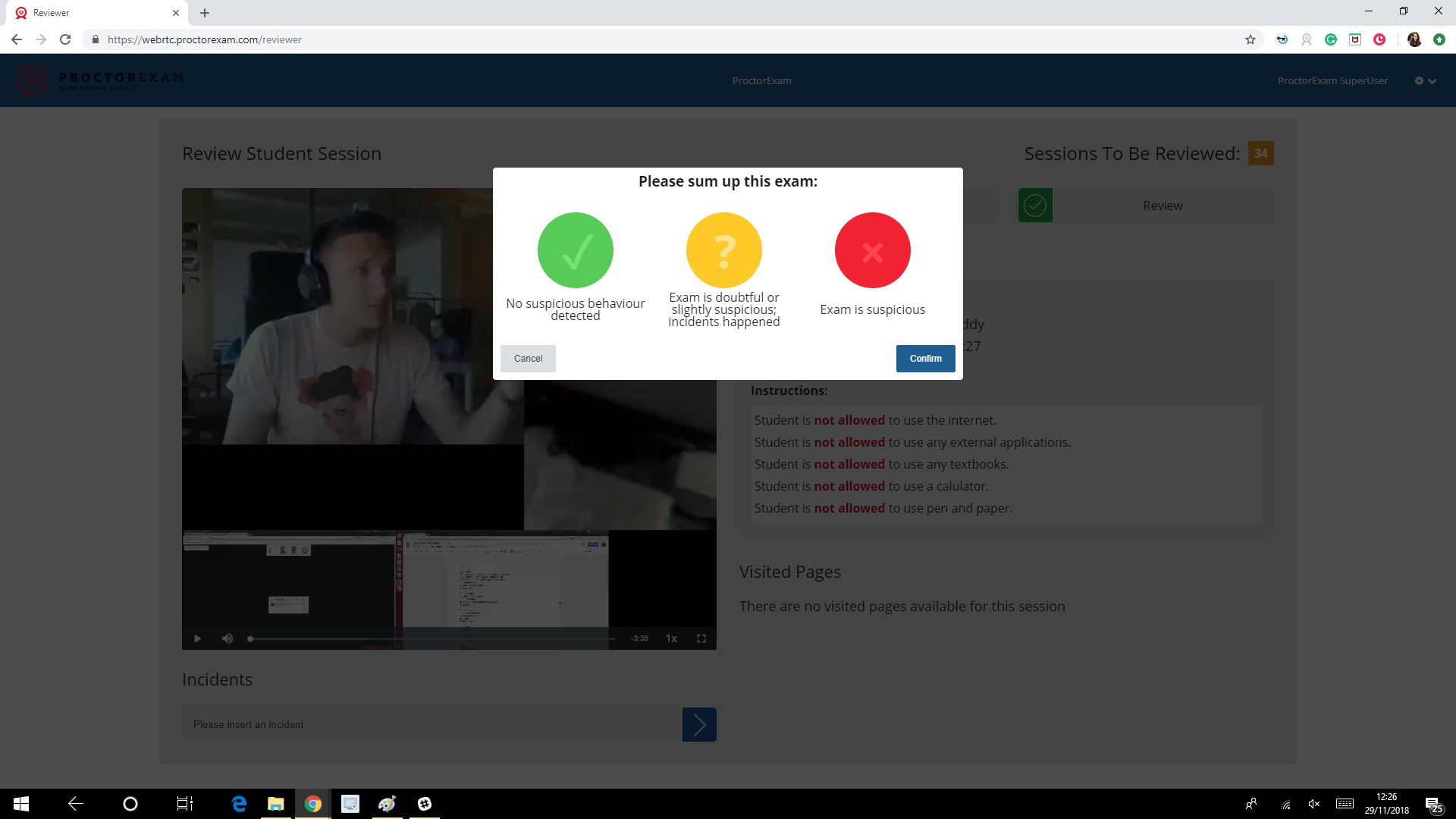 Step 5
Click on Confirm to submit your evaluation.