This article will be used by our technical support team to troubleshoot further in detail some technical issues some candidates might experience. This will provide valuable information to our developers team to address those issues.
Step 1: Open the Developer tools
Option 1: Press F12

or right-click your mouse at any part of the page where you are experiencing issues and select

Inspect

from the

menu options: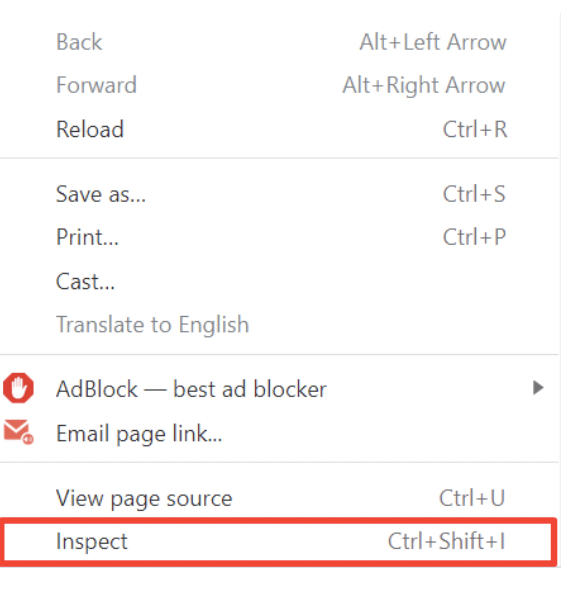 Option 2: Alternatively from the Google Chrome browser select on the top right side the 3 dots

⋮

then select More Tools and on the new menu that is opened, select Developer Tools.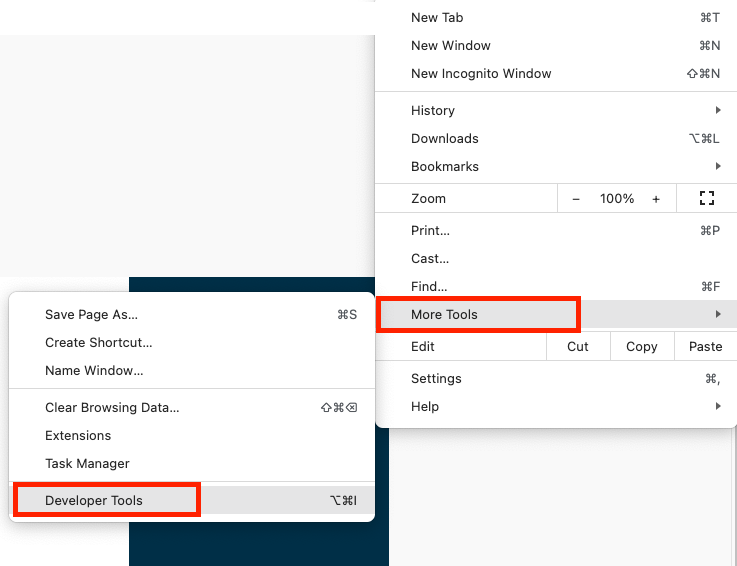 Step 2: Switch to the Console tab
Once you opened the Developer tools, Elements tab will be the one selected. Switch to the Console tab, as shown in the image below: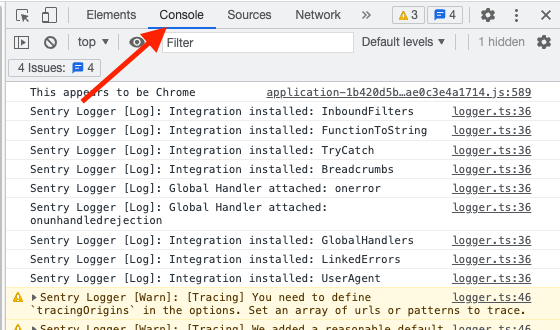 Step 3: Save the logs
Right-click at any place in the console content, and choose "Save as...", as shown below:
Save the file in your computer in a location you will remember as this is the file you will provide us.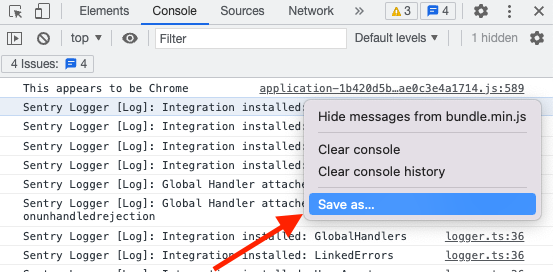 If you do not see any data in the saved file, just copy and paste the console logs to any text editor (for example, Notepad) and save it as a text file.