Whether a test is taken through Live Proctoring or Record & Review, real-time candidate monitoring is always available, at an individual level, for Support staff to address and guide the candidates through any technical issue.

Each candidate has an individual Support Link - available in the exam administration section and also linked to the real-time chat support.

The link displays all available streams to monitor, relevant test information including mobile QR code if applicable, and device-specific information to quickly spot and fix the source of a technical issue if it arises.
To access the "Support" page of each student:
Step 1
Open the Administration panel.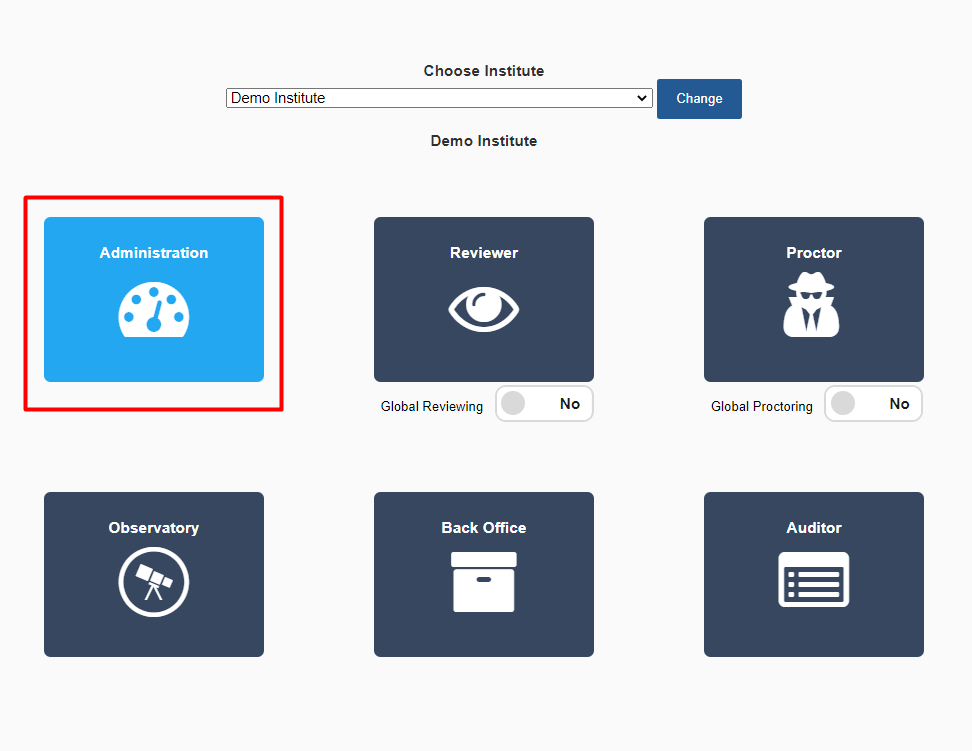 Step 2
Select the test from the Open Exams and click on Manage on the Students section.

Step 3
Click on the candidate's name and open the individual support page.

Step 4
Invigilate the candidate through the Support Page.