If you wish to personalize your view and of the exam takers, you can replace the logo of ProctorExam with your own logo.
Access 'Settings' on the right top corner of the ProctorExam page.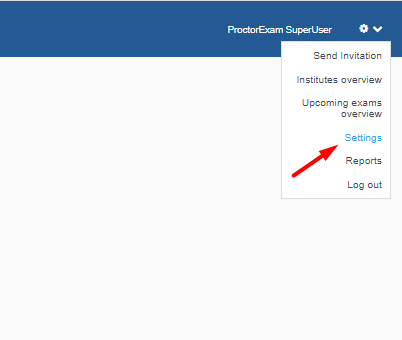 Select 'Advanced settings' from the right-side panel and then 'Edit' and upload the picture. The dimensions must be 140px by 50px.