What is an Institute at ProctorExam?

An Institute is the area within the platform of ProctorExam where your institution can carry out exams. The option to add more institutes is a Premium feature. Different types of users can be created, and different access rights are possible depending on the different user types.
Step 1
Log into your environment and open the 'Institute overview' from the top right corner of the page.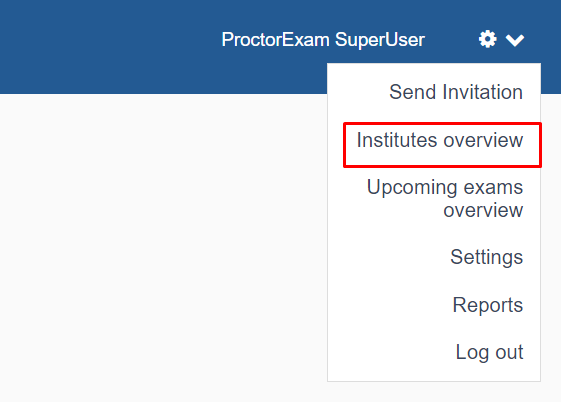 Step 2


Enter the name and a short name (Initials) for the new Institute that you'd like to create.

Click on the 'Add institute' button.

Step 3
This new institute will then be available in the dropdown menu, at the top of your ProctorExam Back Office as your login and you'll be able to create specific users and test sessions for this particular entity.