On ProctorExam you can create different types of users to tailor the access rights accordingly to your institution's needs.
How to add an user:
Step 1
Open your ProctorExam environment and select the 'Settings' from the drop-down list on the top right corner of your browser window.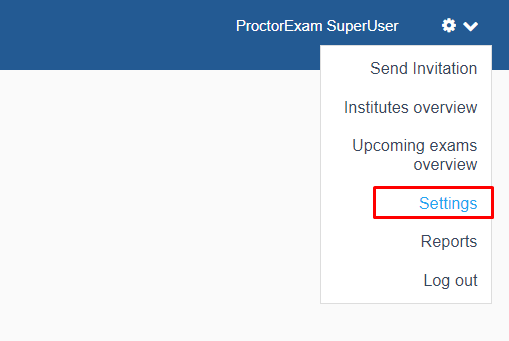 Step 2
In the settings section, open the 'Manage Users' option.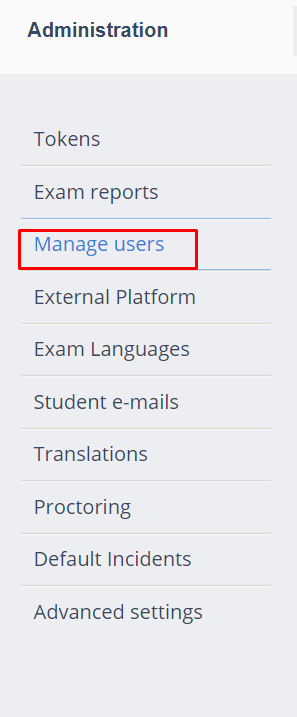 Enter the name and the email address of that person you'd like to invite and select the relevant role.

Click then on 'Add User'.

This new user will then receive automatically an invitation email with a link to follow in order to complete the registration process.

For a brief description of each available User Role, refer to the right panel on the manage users page, and copied below: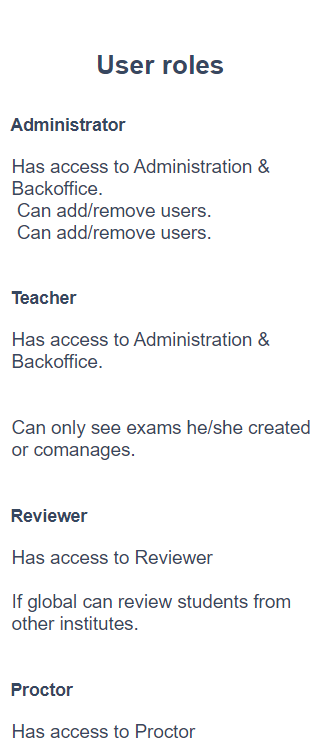 How to delete an user:
Step 1
To delete an user you simply need to select the garbage bin icon in red on the rightest side of the corresponding user you wish to delete. Please see the image below for reference.

Afterwards a pop up window will appear. You will need to select OK to confirm the deletion.
A confirmation message will appear afterwards as in the image below in green letters: