Step 1
Click on the "Back office" panel to access the list of the tests takers on ProctorExam.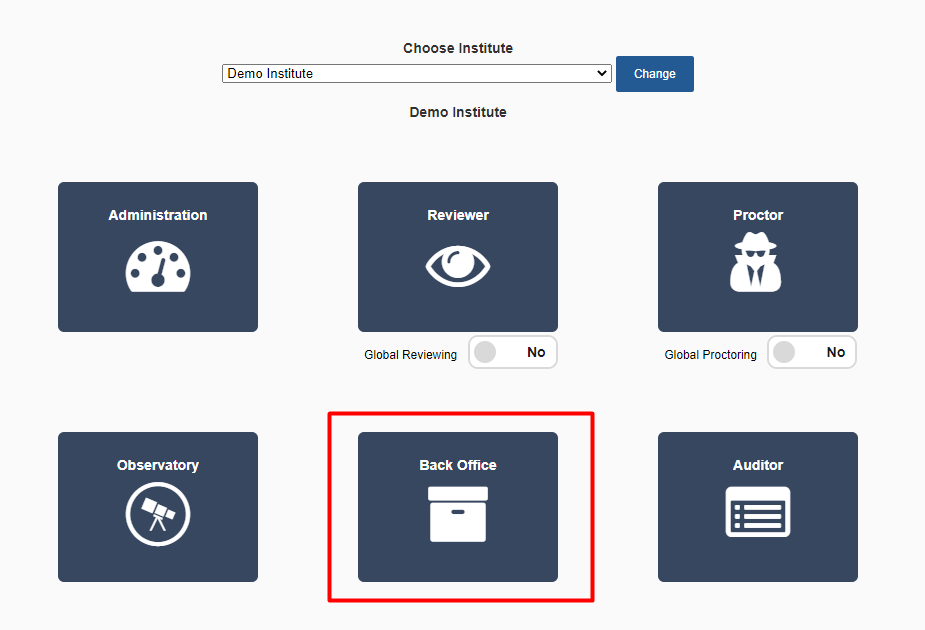 Step 2
Each line will include an overview of each exam, including the number of students, the percentage of attendance, and the reviewing status. Select the relevant test to access the full report, by clicking on it.

Step 3
As a specific exam is opened, a more detailed report is made available, covering more granular data in terms of overall attendance, incidents, and time spent on the test.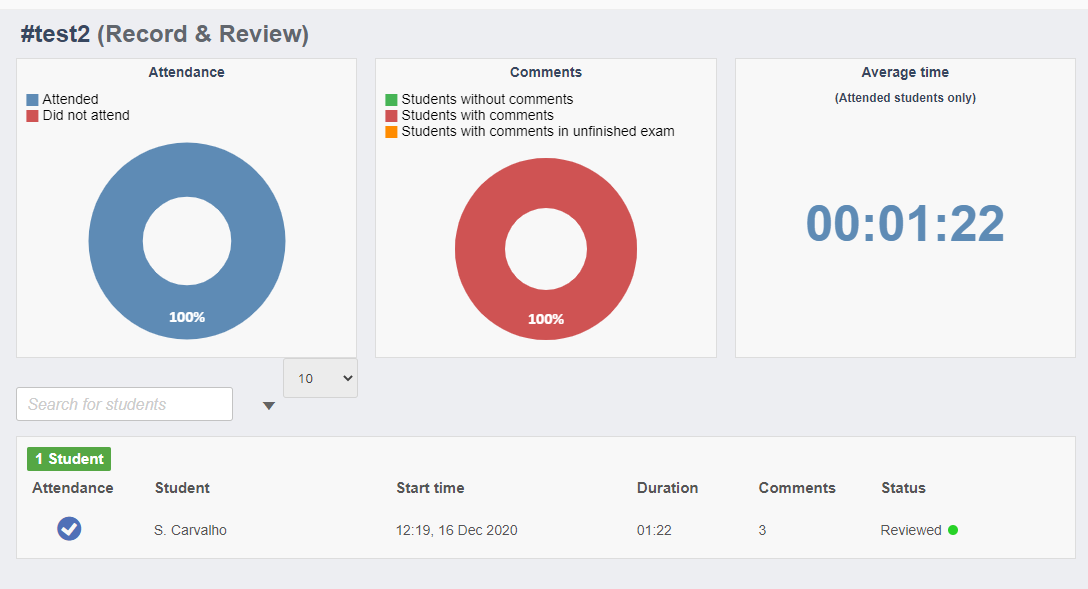 The bottom section provides an exhaustive list of the candidates that are registered to attend, additional details will be displayed such as their attendance status along with the duration of their recordings.

Click on a specific candidate to access the full report.
Step 4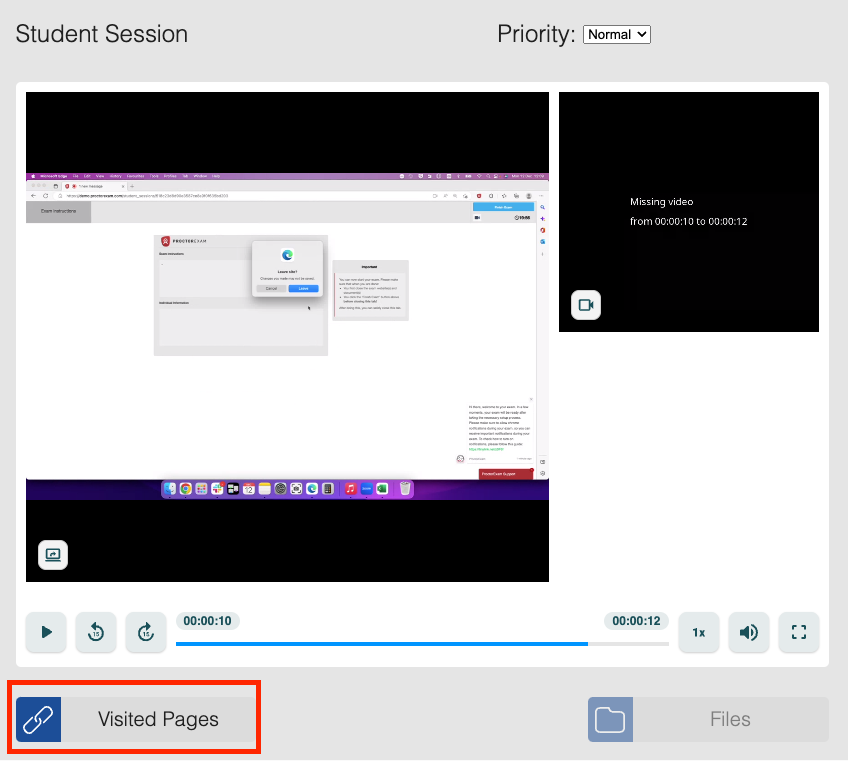 Then select the Visited Pages icon to have an overview of the webpages that were visited during the exam session.