The recordings of the sessions are available for reviewers and administrators of the organization, within a few hours after the end of the exam.
The Administrators also need to authenticate themselves with their individual set of credentials to access sessions recordings and reports.

To access a session, follow the steps below or in the video.
Step 1
Click on the Back office panel to access the list of the tests takers on ProctorExam.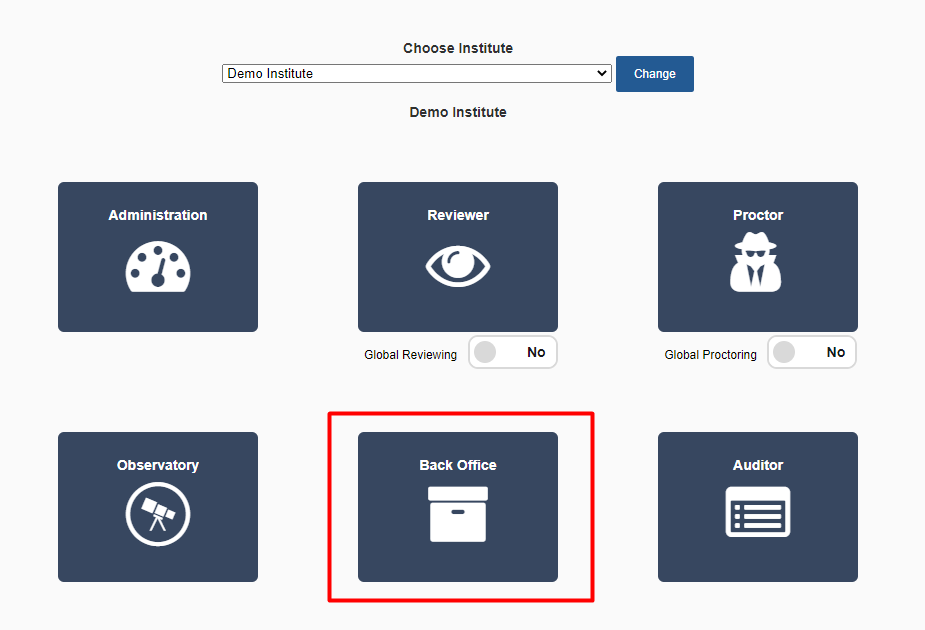 Step 2
Each line will include an overview of each exam, including the number of students, the percentage of attendance, and the reviewing status. Select the relevant test to access the full report, by clicking on it.

Step 3
As a specific exam is opened, a more detailed report is made available, covering more granular data in terms of overall attendance, incidents, and time spent on the test.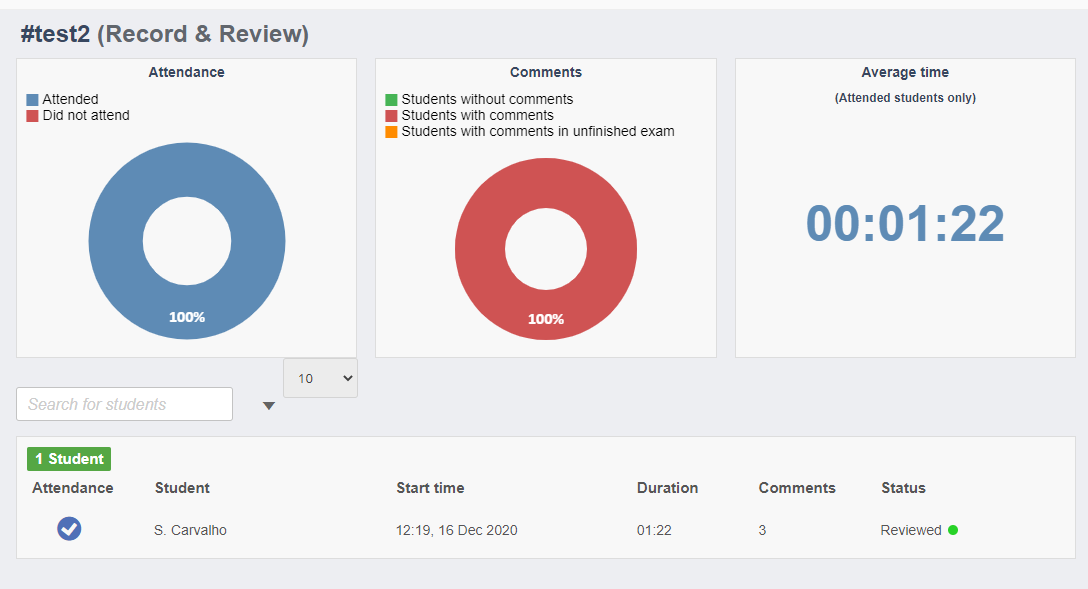 The bottom section provides an exhaustive list of the candidates that are registered to attend. Additional details will be displayed such as their attendance status along with the duration of their recordings.

A color code signals on the right-hand-side candidates requiring more attention - yellow and red signaling a suspicion of fraud.

Click on a specific candidate to access the full report.
Step 4
A page is opened for the reviewer that is split into several sections. The top left section of the window will show the available recordings for the session.
Below this section will appear all the time-stamped incidents noted, as well as the candidate browsing history during the exam, this information has automatically been recorded through ProctorExam session. Also, the communications with the proctor during the session will appear on this page (if applicable).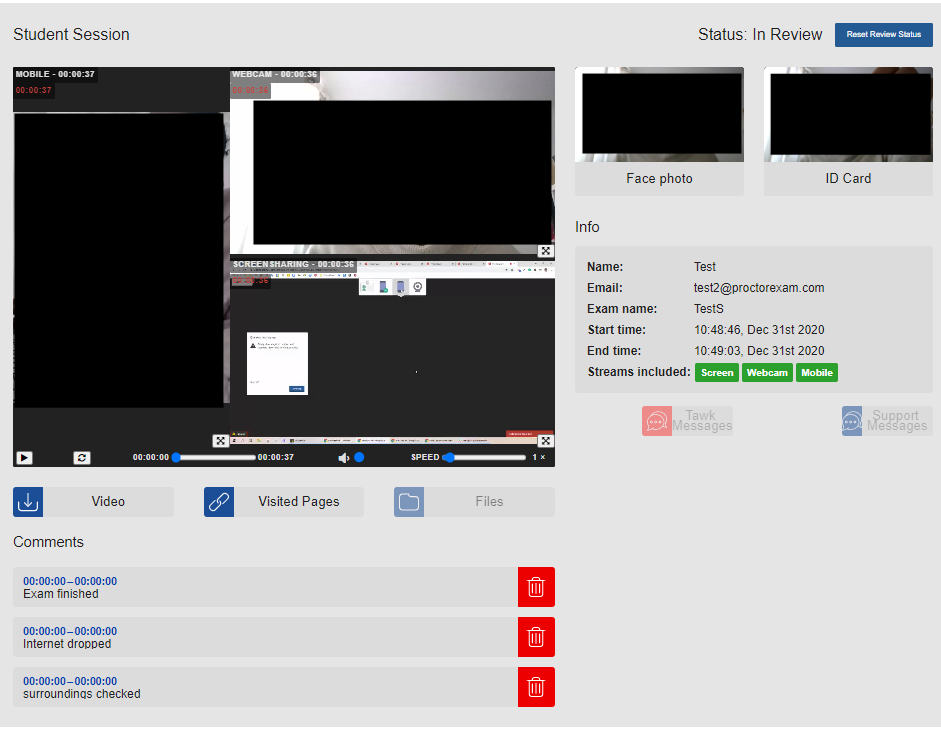 You can review the recorded streams, at a normal pace1x, slowed down between 0.25x to 1x, or fast-forwarded between 1.25x to 16x. Streams can also be displayed full-screen for more scrutiny and you also have the option to download the streams.

By clicking on the time-stamp of the incidents raised by proctors or reviewers, you'll be redirected to the relevant segments of the video recordings.