No sound is available on one application
1. Firstly, reboot your computer.
2. Confirm the application or the browser tab is not muted.
No sound is available in the entire device
1. Make sure that Windows is using the correct device for speakers output. To check click on the speaker icon in the taskbar and click (if available) on the drop-down arrow, see the image below. In some cases, Windows may change this output to a different one without your knowledge.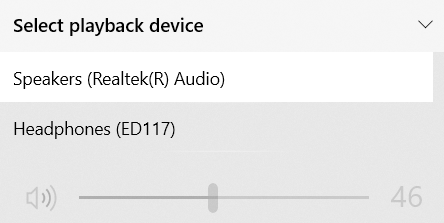 2. At the top of the pop-up window, you'll see the name of the speaker currently in use—e.g., Speakers (Realtek (R) Audio). Click on that name to switch to the proper device, if applicable. If using external speakers, make sure they are powered on.
3. Reboot your computer.
4. Verify via the speaker icon in the taskbar that the audio is not muted and is turned up.
5. Ensure that the computer isn't muted via hardware, such as a dedicated mute button on your laptop or keyboard. Test by playing a sound such as a song.
6. Right-click the volume icon and click Open Volume Mixer. Ensure that all options are on and turned up.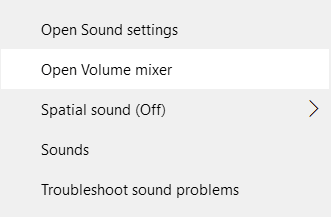 7. Internal speakers still not working on your laptop? Plug headphones into the audio jack and test again. If the headphones work, remove them to continue troubleshooting the internal speakers.
8. Checking additional settings:
Right-click the volume icon again and choose Open Sound settings.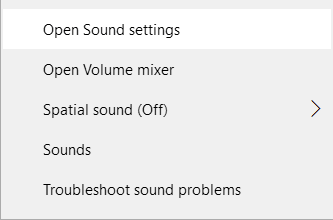 In the window that opens, find Related Settings, then click on Sound Control Panel.
In the Playback tab, confirm that your audio device (likely 'Speakers') has a green checkmark next to it.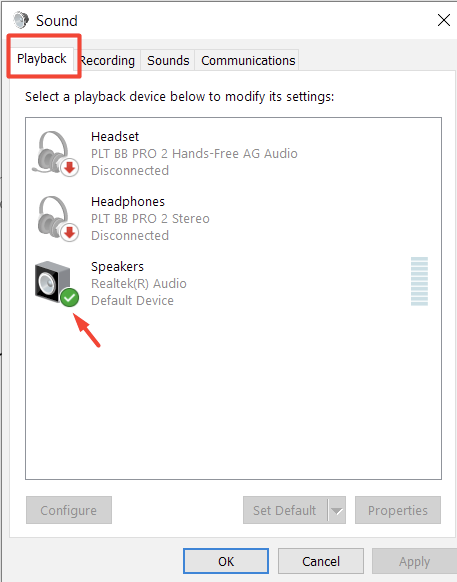 Make sure that Use this device (enable) is selected.