Follow the steps below to enable screen sharing on macOS Catalina:
1. Select the mac settings button and go to the System Preferences then click on Security&Privacy;
2. Click the Lock Sign to make changes;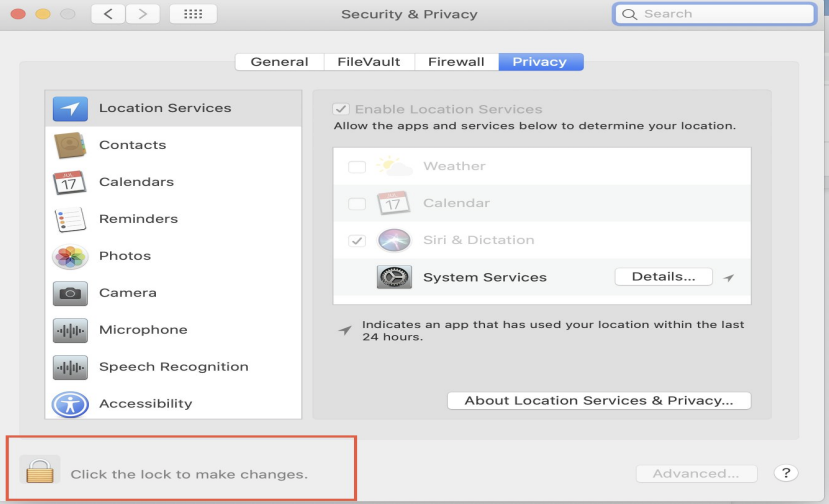 3. Enter the password on the dedicated field;
4. Select Screen Recording (Catalina) or Camera (Big Sur and higher) in the left field; If you don't see Google Chrome here, please make sure you are in the system check at the screenshare step. If Google Chrome still doesn't appear go to step 7.
5. Click on the checkbox on the side of Google Chrome. A pop-up will open, click on Quit Now;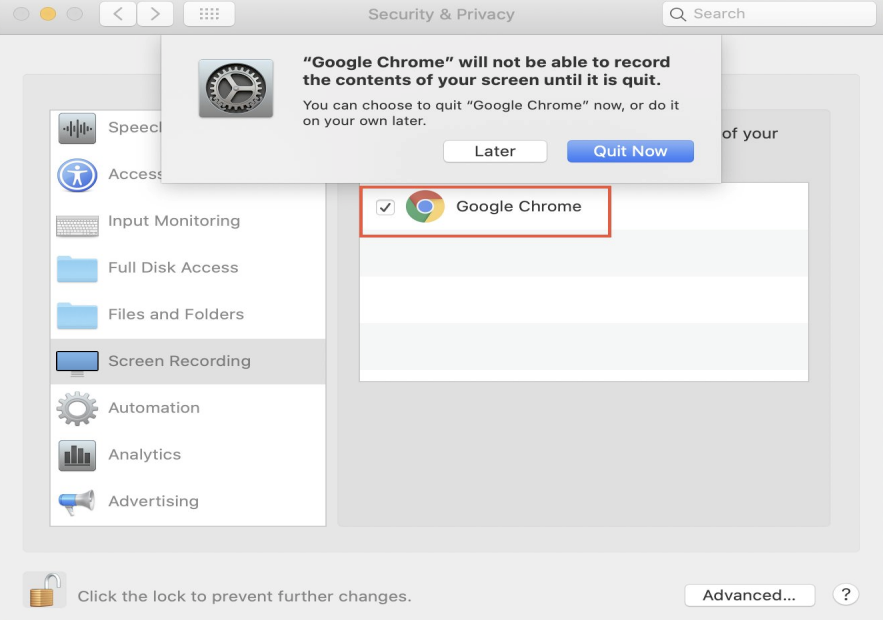 6. Go back to the check requirements and follow the next steps.
ONLY WHEN CHROME IS NOT VISIBLE IN STEP 4
7. If in case you are not seeing Google Chrome in step 4, please follow the below steps.
a. On your Mac, choose Apple menu
> System Preferences, then click Sharing.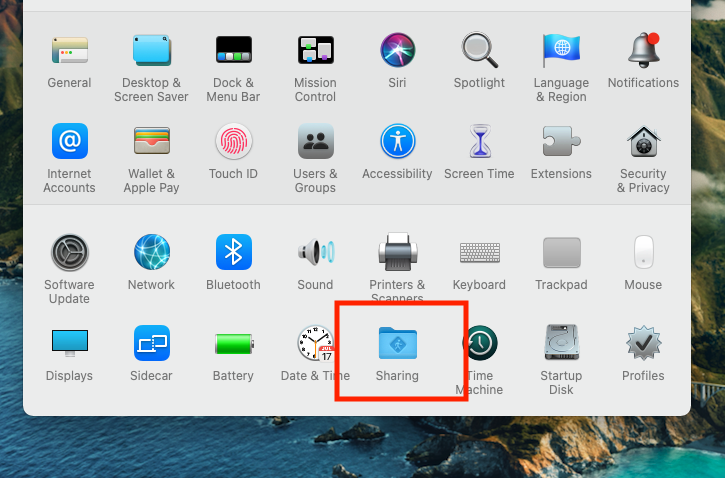 b. Select the Screen Sharing tickbox. If Remote Management is selected, deselect it. You can't have both Screen Sharing and Remote Management on at the same time.
c. Proceed with your system checks. We advice you to untick the Screen Sharing once you are finished with your exam.