Open the Settings dropdown of your back office.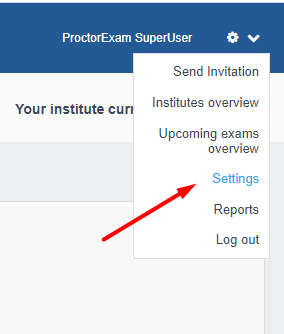 Step 2
Select Advanced settings of ProctorExam in the right side. And select the blue button Get LMS config information.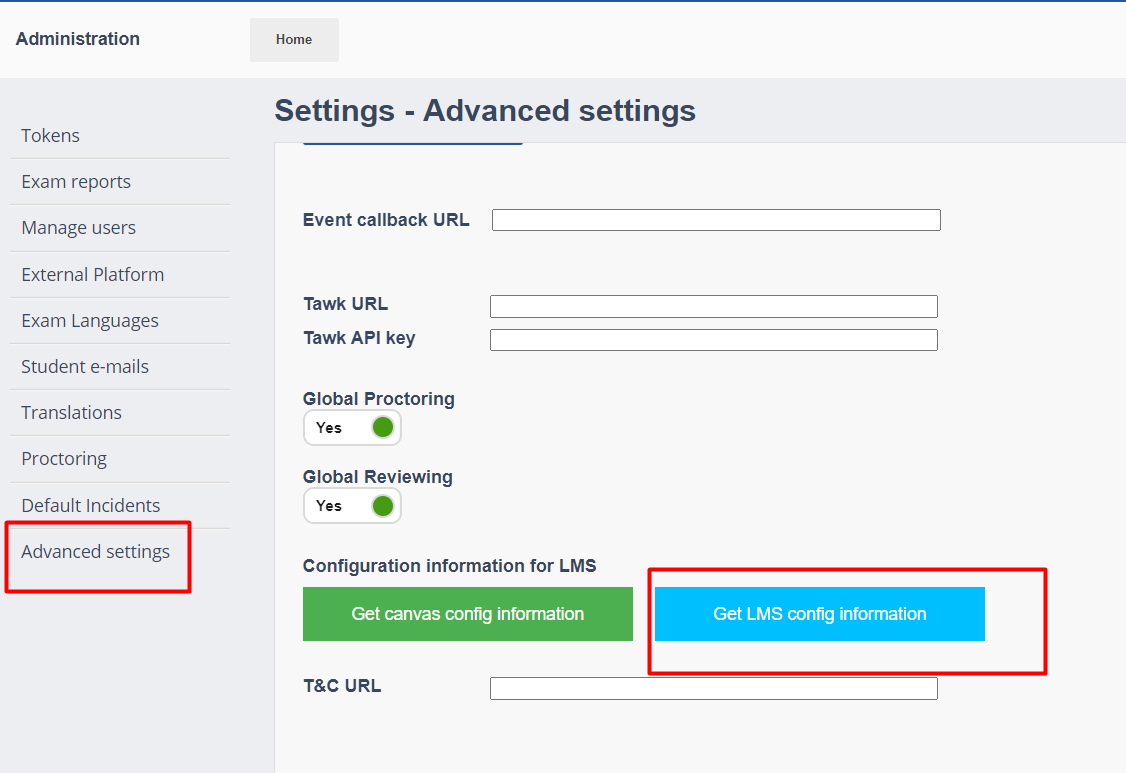 Step 2
Secret key and API token will be found on this page.

By clicking on either of the two buttons at the bottom of the page, you will also access packaged credentials (configuration URL, Consumer key and secret key) for specific LMS.