This functionality is available for Superusers, Administrators users, and Teachers (for exams they created or co-manage).
It is possible to delete an exam directly from the Administration tab by performing the steps included in this article.
When an exam is archived, all sessions in the exam are archived. For the sessions archived this means that all personal data, i.e. name, and email, are anonymized. Photos, recordings, and uploaded exams are permanently deleted. In contrast session information, including start time, RAG status, and events, is not deleted when archiving.
Please note that deleting an exam is an irreversible operation. Deleted data can not be retrieved afterward.
Step 1
After logging in to your environment, open the 'Administration' panel on the portal.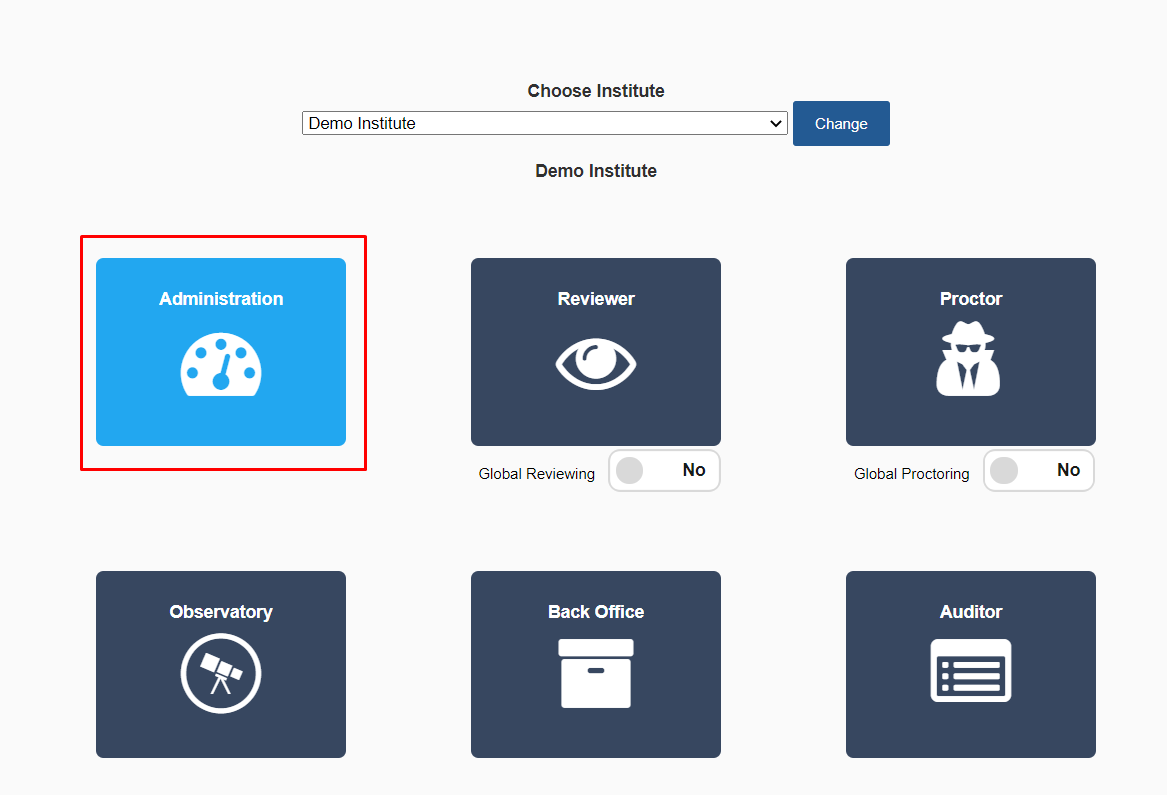 Step 2
After selecting and opening the exam you are looking to delete, from the list of exams on the left side, you can click on the Delete button as shown in the image below: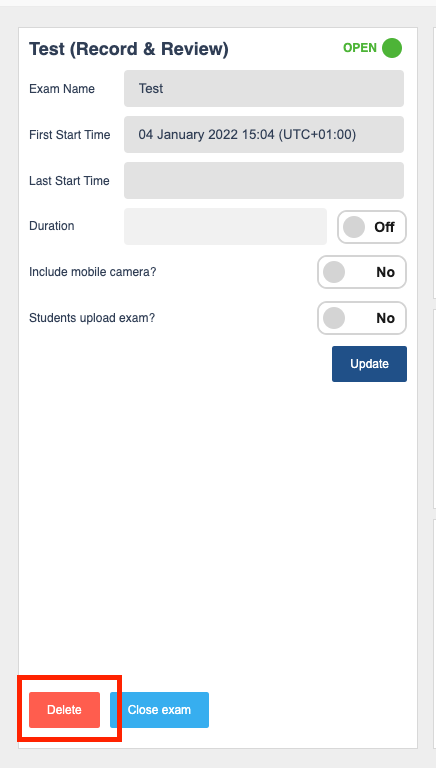 Step 3
After selecting the Delete button, a pop-up window will be displayed as shown in the image below. You should now select Delete again.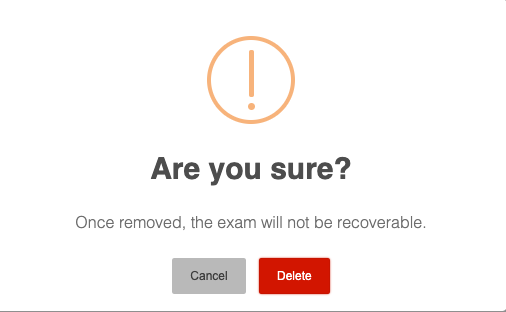 When the exam deletion is completed you will see the following pop-up as in the image below, confirming the deletion.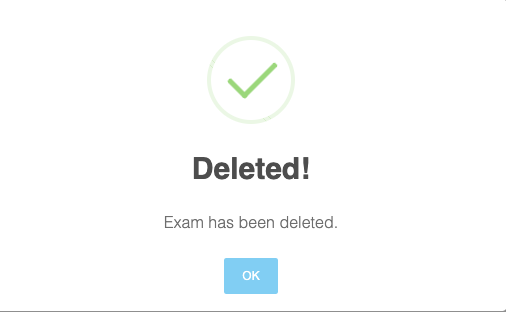 Step 4
To confirm that your exam has been deleted, you can simply use the search box above the exam list on the left side to search the name of the exam, see the image under this section, and if the name does not appear it means that your exam was successfully deleted.
If you find the exam still visible after a few minutes and after refreshing the page, this could mean that the exam was not successfully deleted and you can contact our Customer Service, by raising a ticket to check further.