We hope that this article will help you prepare for your upcoming exam. It will cover the following topics:
Summary:
Before you start your Exam

Setting up your exam and exam flow - ProctorExam process
Before you start your Exam
1. See the video below to watch an introduction about taking an exam remotely using ProctorExam. Please note that your exam might be excluding the mobile phone. In addition, in some cases, you might have a different email flow or interface than what is shown below.
2. Check the resources below in the FAQ articles:
4. Make sure you have Google Chrome set up on your computer with the ProctorExam extension installed, which is required to share the screen.
5. We have a strict commitment to respect your privacy. More information on our approach to keeping your data secure can be found here.
6. If you need any technical help before or during your exam, you can use the chat window at the bottom right of your screen to chat with a support agent. We don't use chatbots, you'll always find a human being to assist you!
Setting up your exam and exam flow - ProctorExam process
See below the steps that you will need to take in order to attend your exam:
Email 1: 'Check your equipment"
This is the first e-mail you will receive, with the object: "Please register for your exam". Please also check your spam folder. The email will look similar to the example on the image below: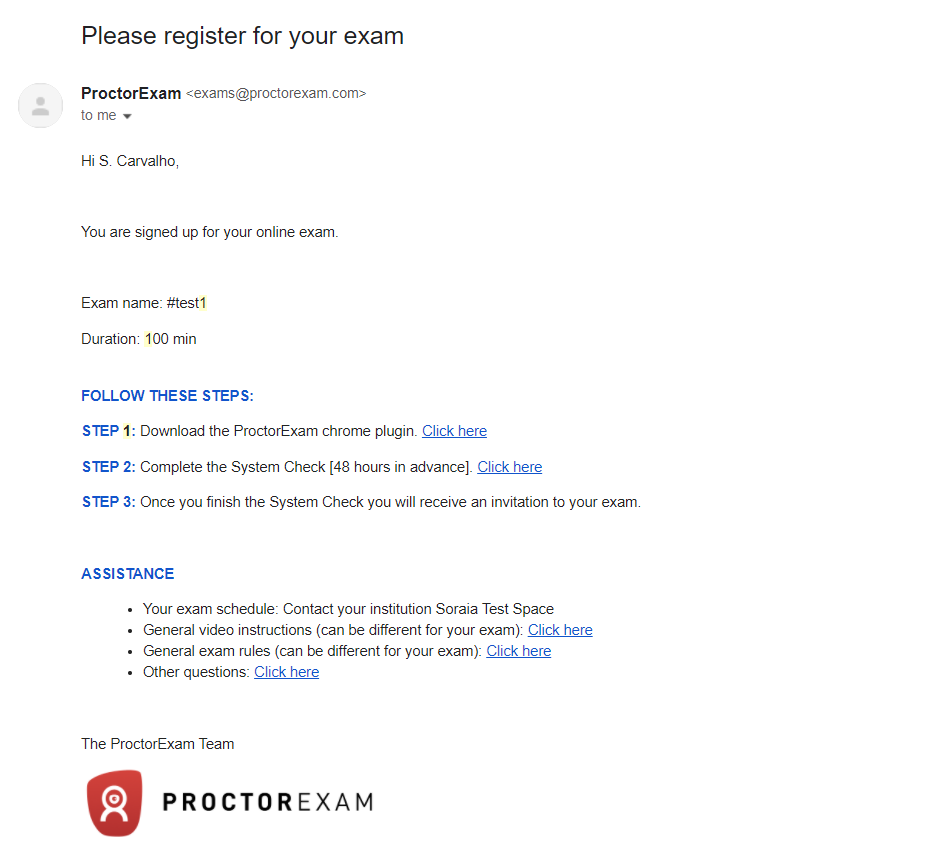 Step 1
Please install the ProctorExam Chrome plug-in via the Chrome Web Shop: Click here.

Step 2
Complete the 'System Check'. You will be re-directed to the page below, make sure you are using the Google Chrome browser. Afterward, follow the instructions on the screen until you complete the System Check successfully.
Email 2: Exam Email
Upon successful completion of the system check, you will receive a second email with the link to your exam, such as the image below. Please click on 'Step 2'
It will be necessary to present an ID for verification, at the start of the exam.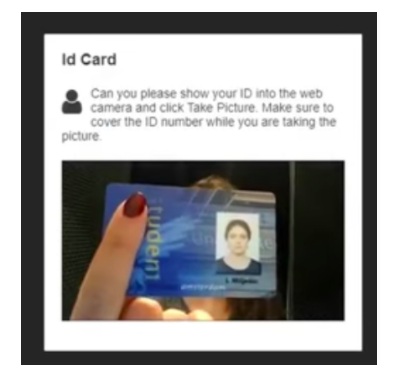 After clicking on Step 2 you will be redirected to the page below where you will start your Setup and afterward your exam.
You will need to follow the instructions on the screen until entering the exam.
Each step of the process has a little video that shows you exactly what to do.
Our support team will be available to assist with any difficulties you might have.