To connect your phone to our exam platform you will need to install the ProctorExam app by downloading it from the links below via your mobile:
1. During the setup stage, on your computer screen, you will be asked to place your mobile in Airplane Mode.
2. Afterwards you will be requested to activate your WiFi, still on the compute screen.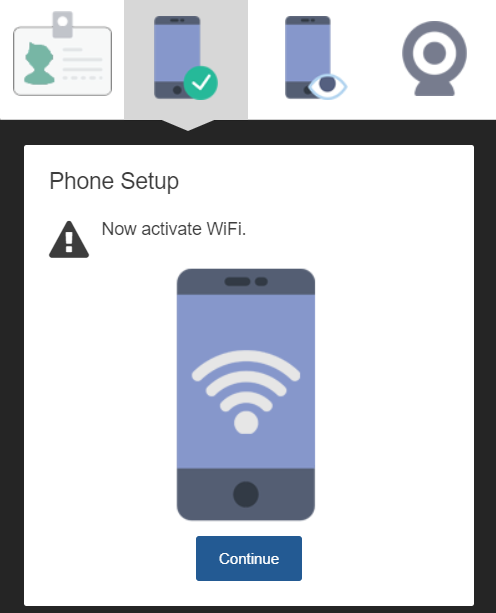 3. The image of a QR code will appear at this step, also on the screen of your computer.
4. You can now launch the ProctorExam app on the mobile device and scan the QR code that appears on the screen of your computer.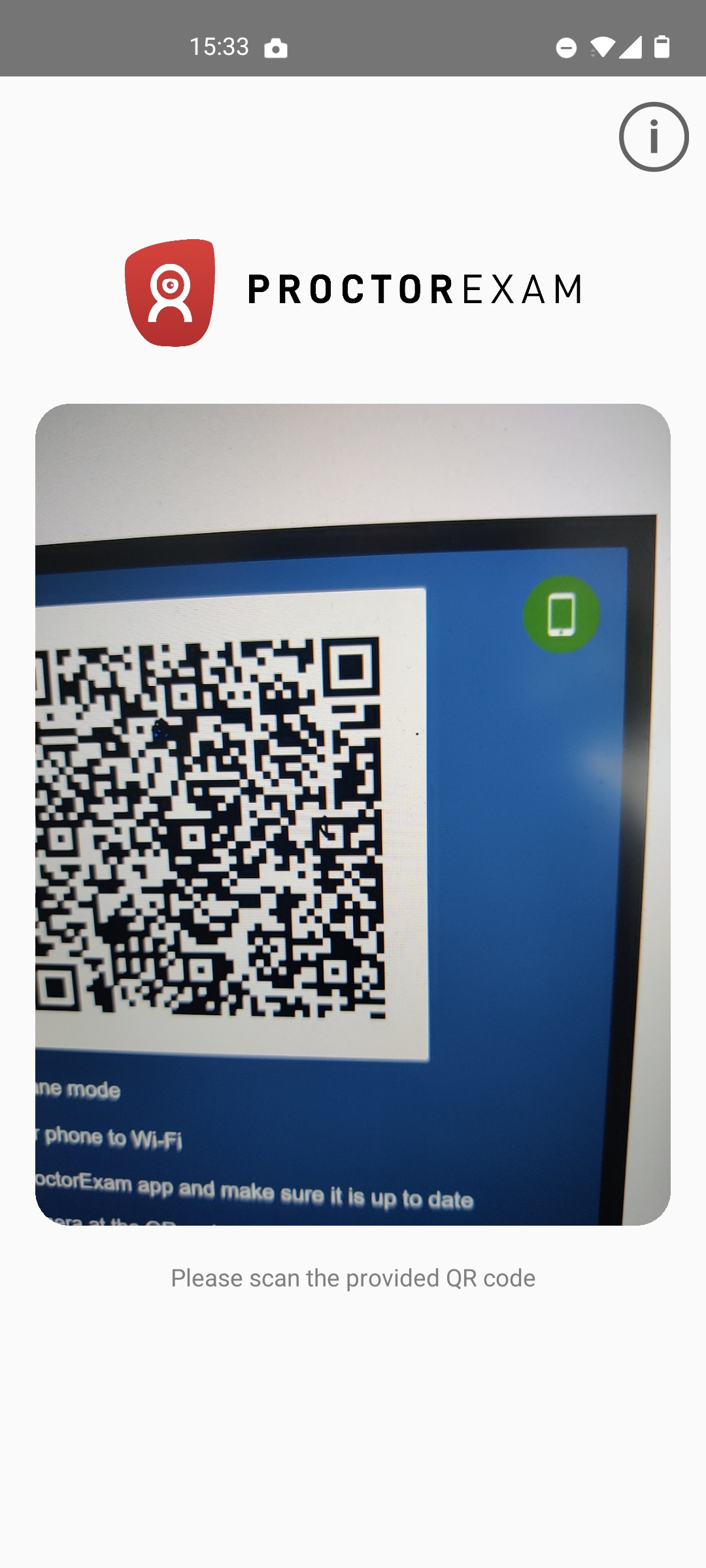 5. Once the connection is established you will see this message on their's computer screen.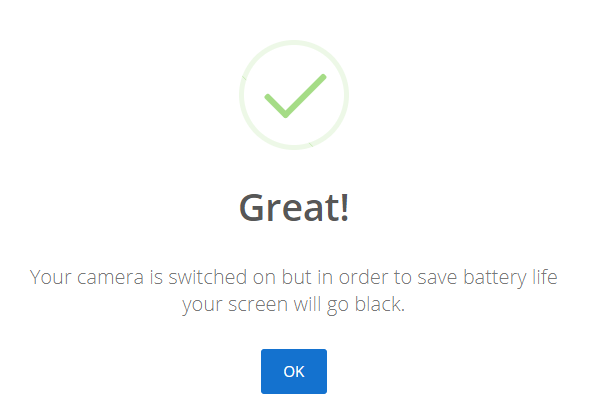 6. A similar message will appear on the mobile phone screen advising that the screen will go black to save the battery.
7. Lastly the following message will show, confirming the connection was established.
In addition, if at a certain point of the exam the connection with your mobile device is lost, you will see a similar Pop-up QR code message as in the image below. After scanning it again using the PorctorExam app, the connection should be re-established.